The world of work is changing. Across Europe, people are working longer hours. The physical lines between home and work continue to blur. When people are tethered to their inboxes and feel the need to always be "on," it becomes harder to leave work at work.
This leaves workers feeling frustrated and unfulfilled. Vocation frustration is on the rise, leading to unhappy workers and reduced productivity. The end result? Job dissatisfaction, which ultimately leads to job-hopping. An increasing number of workers are seeking that next best thing—only to realise that the grass isn't always greener when they get there.
Unhappy, unmotivated workers aren't good for anyone. Unproductive workers are not only costly for your bottom line but are also costly to replace. Research from Oxford Economics finds it can cost businesses as much as £34,000 to replace a single employee.
This is why Staples is getting at the root cause of vocation frustration. What's making workers so unhappy? And what can you do about it? We conducted a study across 10 European countries and 7,000 office workers who hold a variety of roles, including managerial and non-management positions.
When you can better understand the attitudes and feelings workers have towards their jobs, you can move towards providing a better working environment that empowers them to succeed. A large number of survey respondents reported a strong link between how fulfilled they are at work and the quality of their workplaces.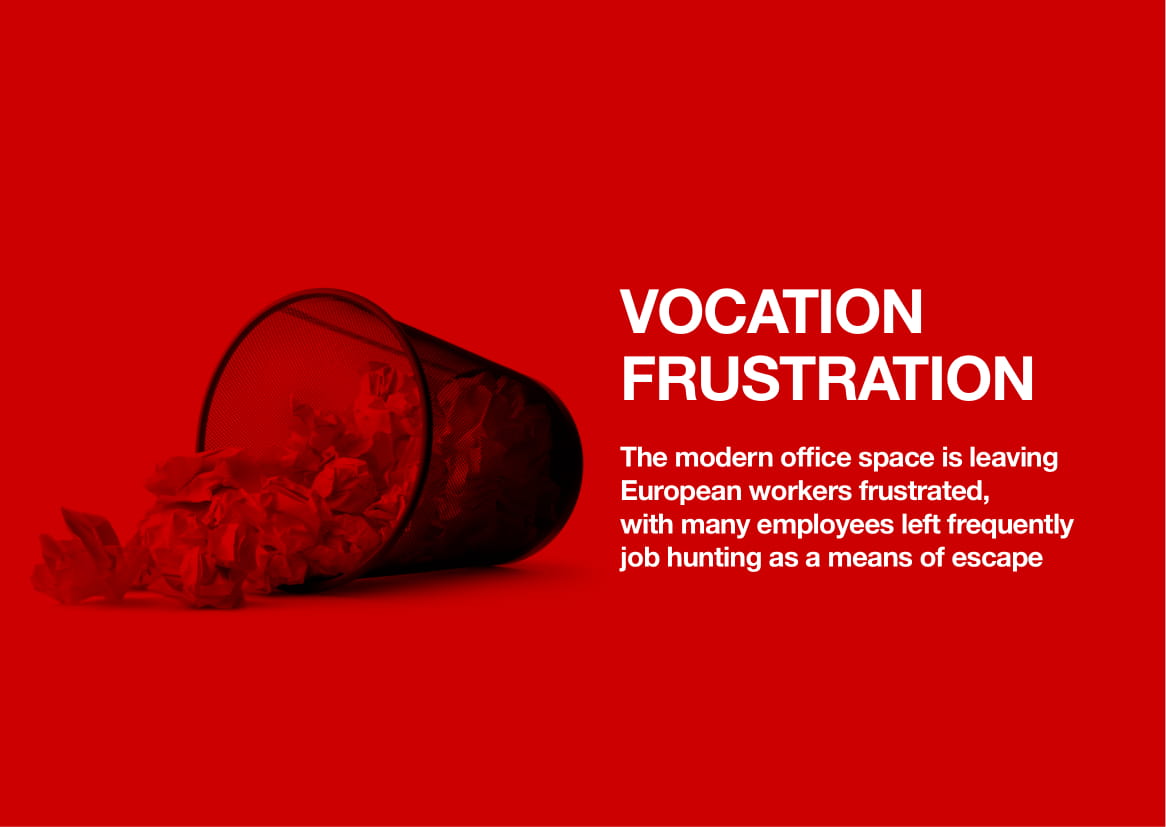 The modern office needs to catch up with the modern worker
Expectations are high for workers today. Workers are required to adapt to new tools and technologies. To keep up with the fast pace of change, they also need to learn new skills. Employees send more emails and in-office chats than before but lose out on face-to-face time. As teams are becoming more distributed, it's not always easy for workers to stay connected to each other or collaborate effectively.
We ask they stay nimble and flexible to stay ahead of the curve of change. Shouldn't our workspaces do the same? It's difficult for modern workers to thrive in spaces that don't work for them. In fact, it can drastically hinder their productivity and happiness.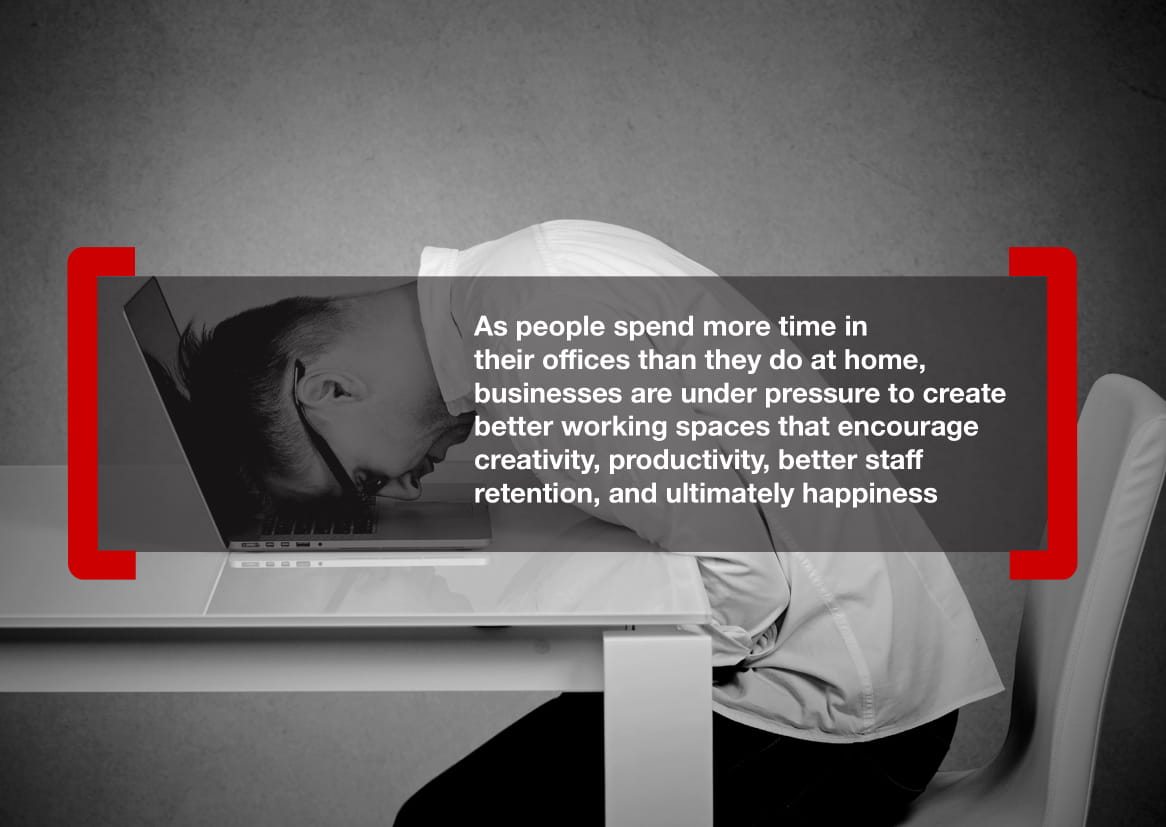 Workspace impacts how workers feel every day on the job
Businesses are also feeling the pressure. The office is where people spent the most time outside of the home. It needs to deliver on workers' physical and psychological needs. The office is a place to get work done, but it has become so much more. From a BREAKSPACE where people refuel and chat over coffee to a MEETSPACE that brings teams together, every aspect of an office needs to be intentionally considered and designed.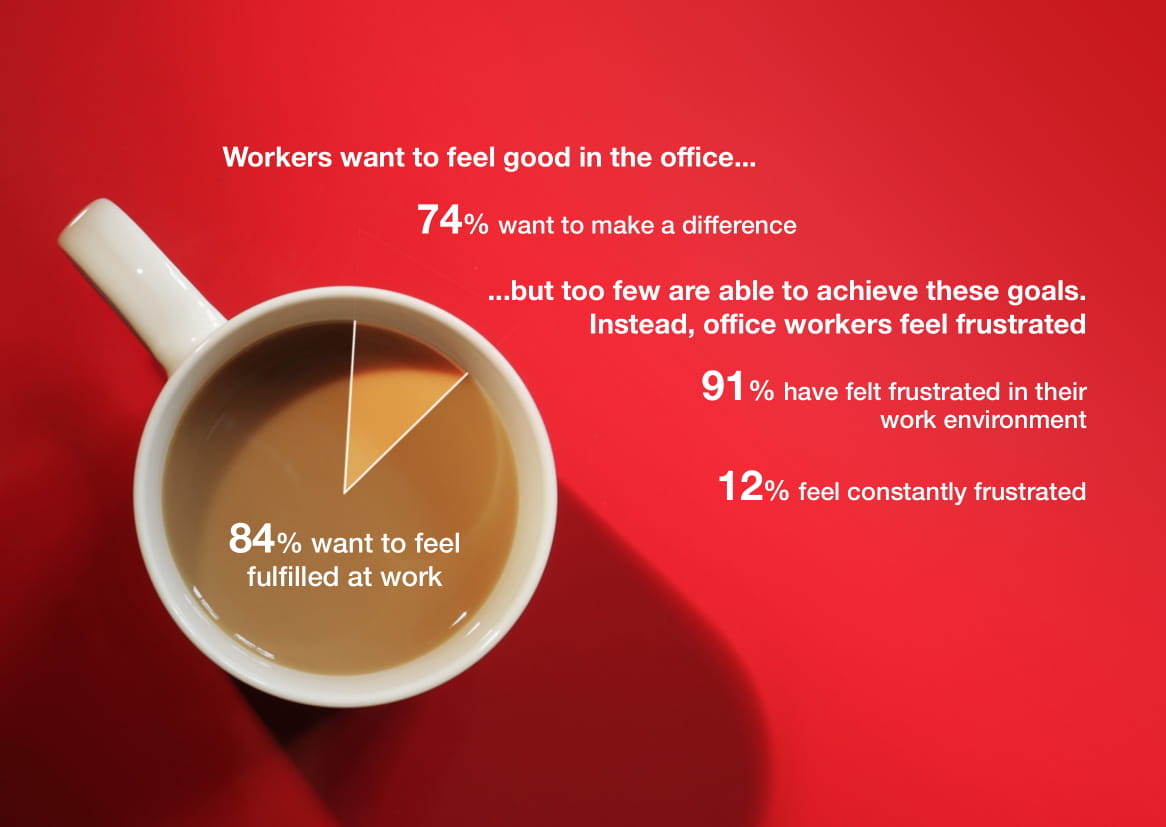 People come to work seeking more than a paycheck
The 7,000 office workers Staples surveyed are craving more in their day-to-day work. They want to be fulfilled by their jobs. They want to do work that matters. They want to be challenged and to grow. Yet few are able to achieve this feeling of fulfillment, with almost all survey respondents reporting they've felt frustrated in their work environment at some point.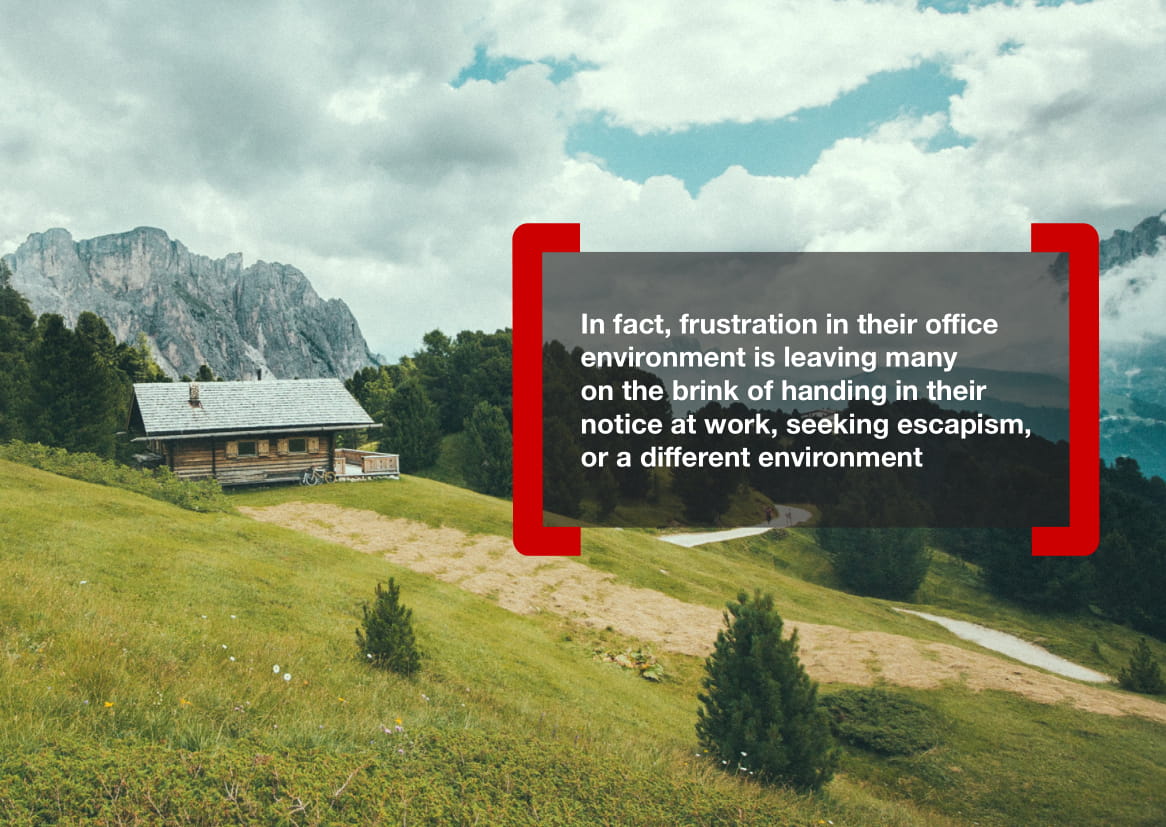 Office workers are on the brink, seeking escape
Vocation frustration is on the rise, with many Europeans on the hunt for new jobs—often not long after they've just started a new role. After only six months at their organisation, 2,000 workers survey reported feelings of frustration. And 84 per cent said they think about changing jobs for a new work environment.
Yet jumping ship isn't always the answer. The shininess of a different work environment can quickly wear off. If a workspace doesn't meet workers' needs, it won't be long before the vicious cycle starts all over again.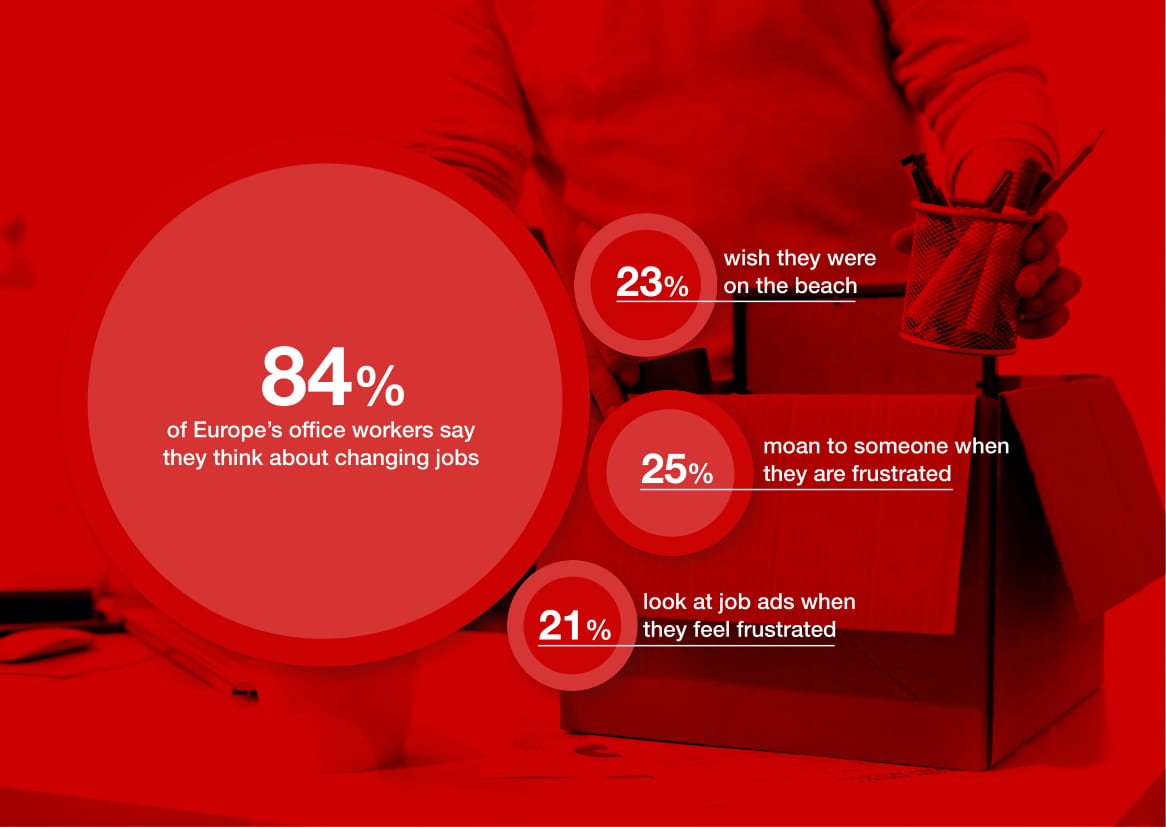 Even when people are physically at work, their minds can be elsewhere
When feeling unhappy or frustrated, people turn to escapism. One in ten workers reported thinking constantly about changing jobs. Others daydream about heading to the beach or look at job adverts.
Almost half say they leave the office for a break or even go to the toilet as a means of escape. This has drastic and lasting effects on worker productivity. When people's minds are elsewhere, deadlines get missed and work doesn't get done.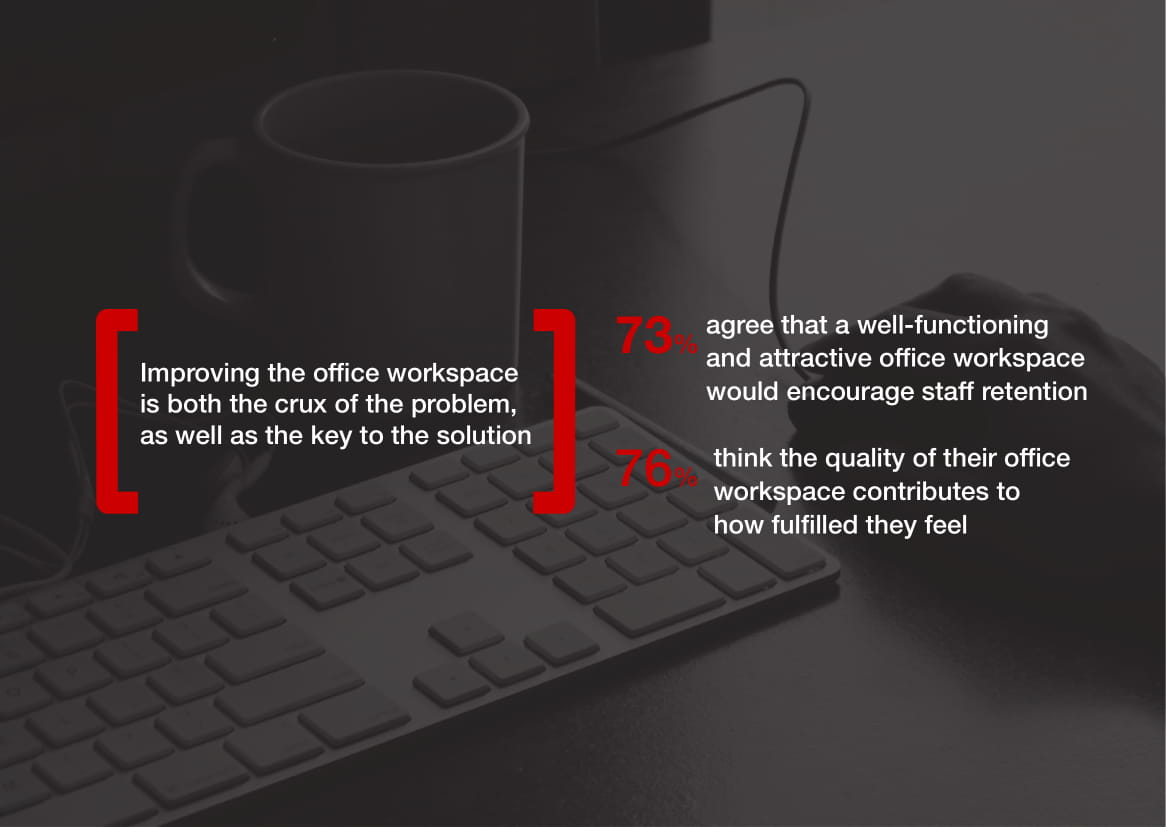 A good quality office environment is fundamental to improving job satisfaction
Improving how people feel about their jobs starts with your workspace. In addition to a positive culture, flexible working arrangement and reasonable working hours, making improvements to the physical environment shows workers that you care. The right spaces can take care of employees, giving them the right tools to accomplish the task at hand.
Sometimes, this means providing different areas where they can get work done. It also means providing places where works can take a break, get re-energised and build bonds with colleagues. A comfortable, flexible WORKSPACE empowers workers to bring their best ideas to life. A clean, well-stocked WASHSPACE helps employees stay healthy and move quickly throughout their day.
From the right supplies to the right design, decisions you make about your workspace can contribute to how employees feel about coming in to work every day.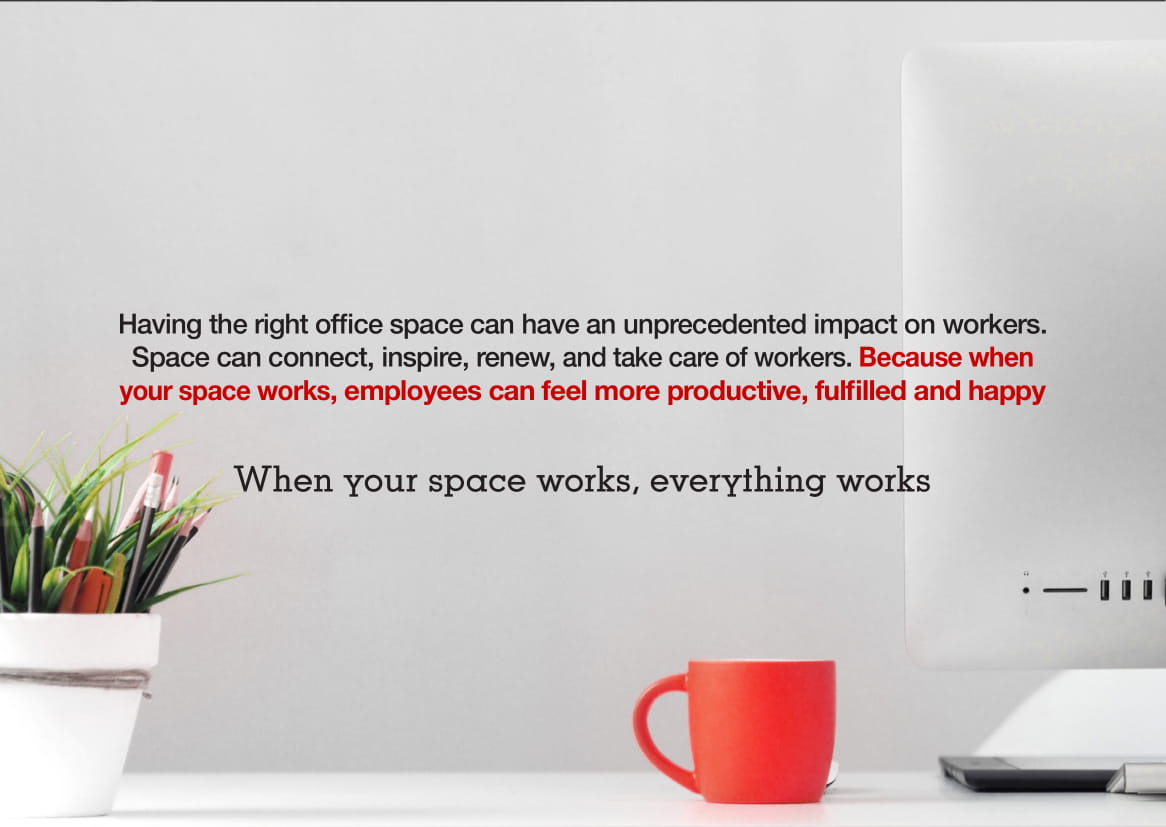 When your space works, everything works
The WORKSPACE can inspire and motivate. Help bring great ideas to life. Provide space to refuel and reconnect. Be flexible and adaptable for collaboration. Consider the health and wellbeing of employees. When workers can get the most out of your space, they can work better, happier and more productively.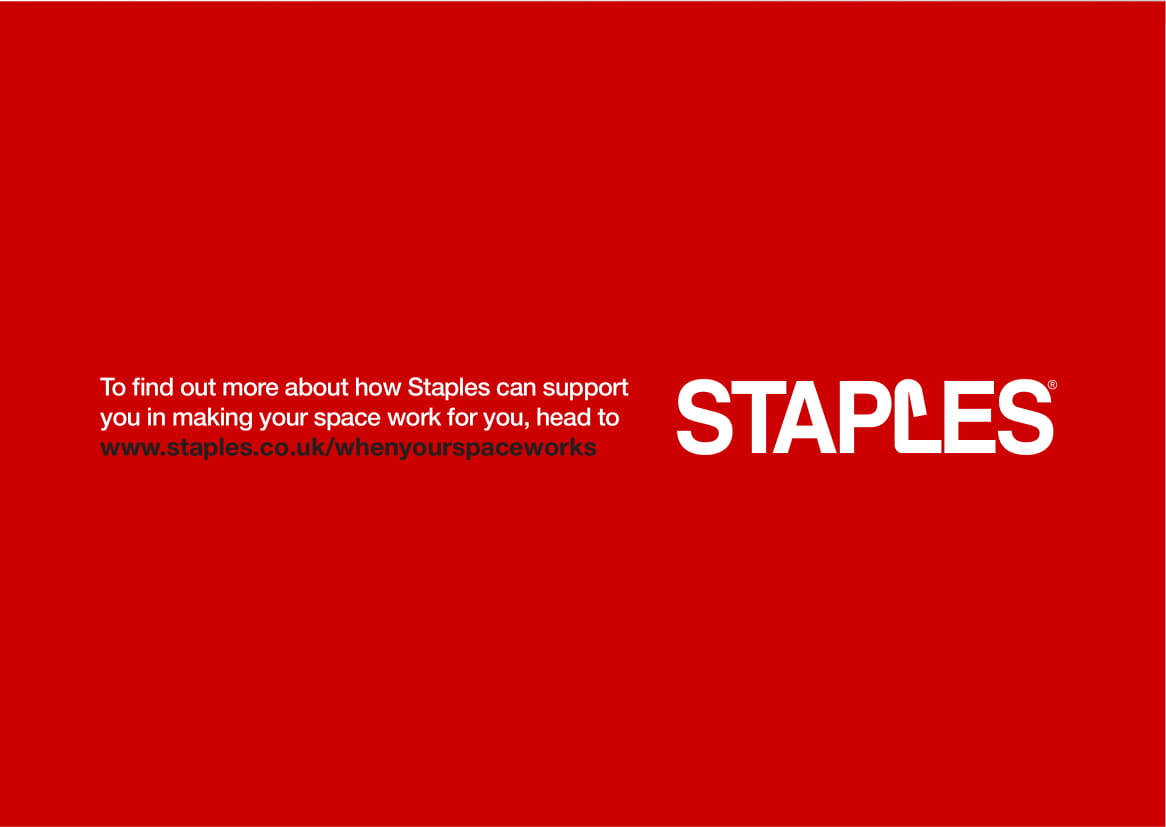 Read the full Vocation Frustration report to find out more about how European workers feel about their working lives.