Everyone loves swag, giveaways and branded merchandise. But not every bit of promotional gear is created equal. A quality piece of merchandise has the potential to increase brand awareness and visibility while fostering a direct, positive link between company and client. And at trade shows, conferences, networking events and beyond, branded items are a great way to break the ice and generate leads.
But where to find them? Staples, of course. Business cards and brochures are only the beginning when it comes to what we can produce for your company. And this array of useful, high-quality objects is just the tip of the iceberg in terms of what we're able to create. Easy to customise and deliver, these are the kinds of items that add real value to the everyday lives of your customers and prospectives—all thanks to you.
1. Water bottles
Show you care about the environment as well as people's health by passing out personalised reusable water bottles. With plastic, glass and metal options, as well as filters and infusers, you can design something that stands out and speaks to your brand while delivering instant hydration. What's more, it's an item that people use on a daily basis for months at a time or longer, meaning your brand is the first thing they'll think of when they're doing something as natural as drinking water.

2. USB sticks
USB sticks are another practical choice—we all need them at one point or another, so they're a popular pick for a giveaway that comes with a lot of room for creativity. Colour and print options are essentially limitless, but with USB sticks, it's also possible to play with form. The gadget does its job whether it's in the shape of a red rectangle or a red pepper, so as long as it's easily recognizable and aligns with your brand, don't be afraid to have some fun with it.

3. Power banks
Even more useful in today's hyper-connected world is a compact power bank. There's nothing worse than running out of juice on the job, and a sleek, tactfully branded charger might just be one of the best giveaways there is to be grabbed. They're minimal by design, so don't go for a pattern that's too loud, but do add a unique element or two to clearly distinguish your brand and remind users of who's helping keep their phones charged.

4. Sunglasses
A stylish pair of sunglasses is another item that's a trusted crowd-pleaser and easy to customise. Colour options are limitless, but whether you go neon or neutral, consider how you want your branding to look—one's favourite wayfarers don't necessarily carry a company name, for instance. Instead, consider printing a small logo or detail on the outer temple while keeping specifics on the inside. That way, it'll serve as a friendly reminder of who you are instead of forcing itself on the eye.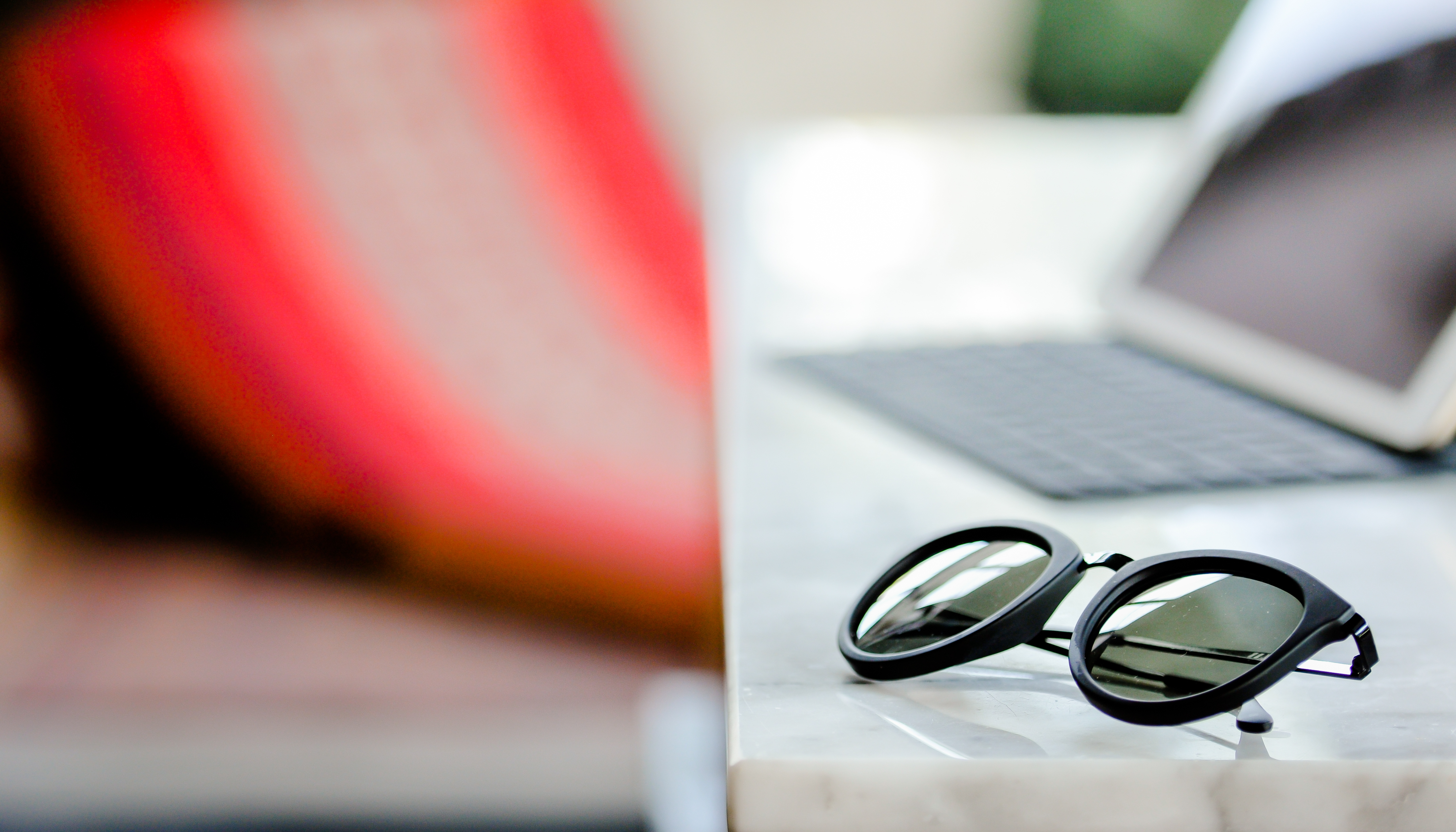 5. T-shirts
Anyone can get on board with a complimentary t-shirt, though loudly branded giveaways do tend to find their way to the back of the closet, saved for only the most desperate laundry days. This doesn't have to be the case, however. Printing a cosy, attractive top isn't too complex, but it does take some planning. Instead of slapping your company name across its chest, why not shrink it a bit and move it to the top back or a sleeve? Put the front to better use with a unique graphic or witty slogan that echoes your brand, mission, or a current campaign.

6. Notebooks
It may be old-fashioned, but an attractive, quality notebook never goes out of style. There's nothing like putting pen to paper to get a brainstorming session started, which is why a journal makes a welcome gift for any professional. Remember, though: most shy away from overly branded products—freebie or full-price—so when it comes to cover design, leave it at your logo if you must, and otherwise, use the endpapers and inside covers to communicate who you are.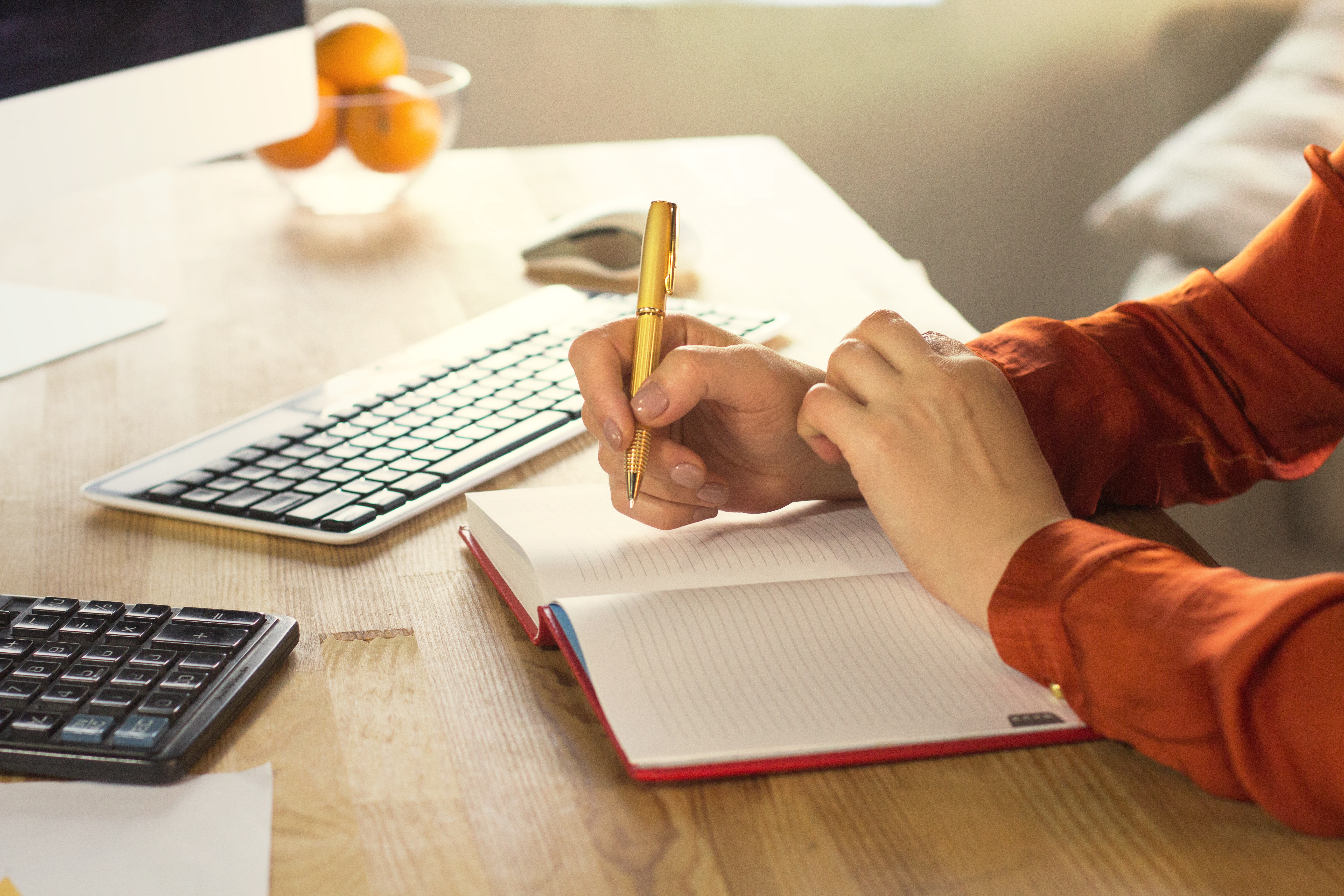 When it comes to finally getting these items into the hands of the right people, keep it simple. Why spend funds on postage and packaging when an in-person approach is sure to leave a more lasting impression? Whether you're set up at an event or along a busy thoroughfare, handing out branded merchandise is a great way to form an instant connection with potential customers and passers-by.
Most of the time, the trade-off might include just a few greetings or pleasantries—but don't be afraid to encourage further engagement. For those higher-value giveaways like power banks, for instance, actions, like listening to a presentation, scanning a badge or simply signing in with a name and email address could be an easy way to "earn" that gadget while also generating interest in your brand or company.